Experiment - Rogers Ruins
Recently, in my free time, I've been playing with VR/AR related technologies. My interests have mostly been building photorealistic scenes or models using photogrammetry tools like Agisoft Photoscan. I may start sharing more of my experiments, like this one, here in the future.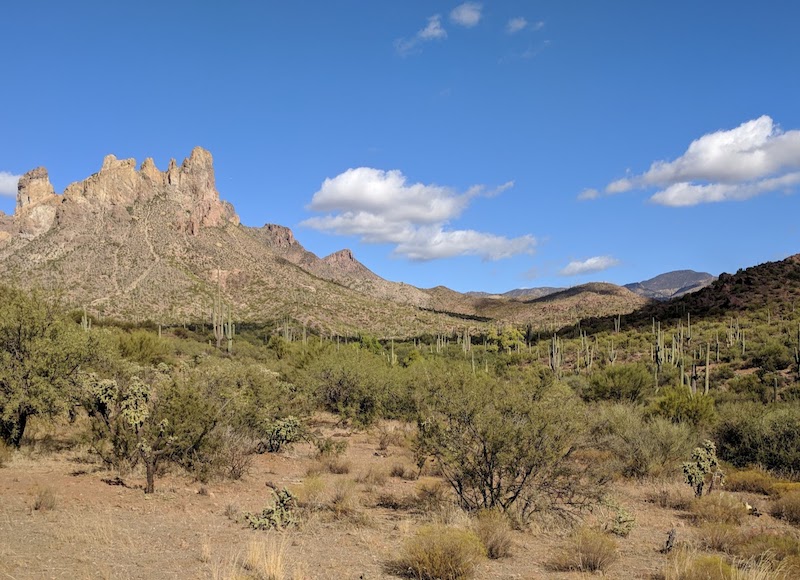 In November 2017 friends and I went for a hike deep into the Superstition Mountains in central Arizona to 600 year old Native American Indian ruins called "Rogers Canyon Ruins" (GPS route). I documented the hike with a few 360 photos along the trail using my 2016 Samsung Gear 360 camera and used Google's Marzipano to create this 360 Tour of Roger's Trough Trail hike
Once we got to these ruins I took a couple hundred photos of the ruins from many different angles. I used some of these photos in Photoscan to generate a model which I then cleaned up using meshlab. This was a quick first effort at this kind of thing. The work I did in meshlab was mostly deleting extraneous parts and simplifying the model using the filter Simplification: Quadratic Edge Collapse Decimation (with texture) so it was small enough to load into other things, like Sketchfab.
So, I got the final model rendered and uploaded and it turned out pretty good!
I was even able to "walk around" inside this model using my Oculus Rift by using the Mozilla Nightly WebVR enabled build.
A few things I might like to do to improve the model is:
Fill the holes
Put in a fake sky dome or what ever people call that.
Extend the model with lower resolution surroundings, perhaps using USGS 3DEP data like this 1/3rd arc second
Thanks for reading, hopefully you found this as interesting as I did!